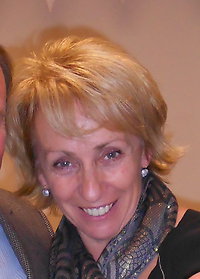 Relationship, Marriage, Couples and Individuals Counselling in Chipping Norton, close to Oxford, Banbury, Witney, Bicester, Gloucestershire, Warwickshire
Couple Counselling, Marriage and Relationship counselling, Individuals counselling in a quiet and confidential space in Chipping Norton close to Witney, Banbury, Oxford, Bicester, Kingham, Charlbury, Burford, Moreton-in-the-Marsh, Stratford-upon-Avon, Stow-on-the-Wold etc. Parking Available.
My name is Maria Hutchison, I am a counsellor and I have been a relationship and couples counsellor in Chipping Norton for the past fourteen years. I am committed to providing counselling in a safe, confidential and non-judgemental environment. I work with both individuals and couples on an open-ended basis or for an agreed time period.
Couple Counselling is not always a long-term commitment, for some people a course of brief couple or individual therapy is equally valuable.
All couples/relationships go through difficult times - it's how you handle those times that makes the difference between staying together and splitting up.
If you're experiencing any of the following in your marriage or relationship, now is the time to consider counselling.
* When you talk to your partner, it feels as though you're hitting a brick wall.
* Your conversations just go round and round in never ending circles.
* After you've talked, you feel frustrated and confused.
* You can't talk for more than a few minutes without it turning into a shouting match.
* You're afraid that if you bring up a certain subject, things will get even worse.
* There's nothing left to say.
Ideally, you should come to couple/relationship counselling together: It's hard to build a team if only half the players are there. Often, if one person makes a decision to give counselling a try, the partner will decide to go to counselling too.
If your partner flatly refuses to join you, there are lots of things couple/relationship counselling can help you sort out on your own. There may be changes you can make alone that will have a positive impact on your relationship.
Counsellors are bound by a strict code of confidentiality, that means that any shared secret must remain within the walls of the counselling room, except when there is a proven danger to the client or another.
I am an experienced counsellor in helping couples and individuals who have experienced difficulties with :
Relationship and Marital Issues

Separation and Divorce

I offer Long or Short Term Counselling and also Telephone Counselling

Please contact me if you are unsure how counselling works or if you have any questions, you can do so without obligation, you can email me your contact number or leave a message on my voice mail and I will phone you, it is good to have a chat on the phone before you decide if counselling is for you and it also helps me to understand what your issues are and how best to help you.
My email is:- [email protected] just 'Click here to email' (right hand side of this page)... If you would like to leave a voicemail my number is 07527 902262.

As well as private sessions I also offer Telephone counselling for anyone who has difficulty travelling to see me in person.
Telephone counselling is confidential, non-judgemental and based on trust, I will help you to speak openly about what troubles you.



How does counselling work?


First and foremost, I will give you the chance to be heard, I will give you all the time you need to talk, sob, shout or just think. It's an opportunity to look at the problem in a different way with someone who'll respect and encourage your opinions and decisions.

My relationship, couples and Individuals counselling practice is in Chipping Norton, Oxfordshire, within easy reach of Oxford, Banbury, Witney, Burford, Bicester, Stow-on-the-Wold and many other surrounding villages and towns.