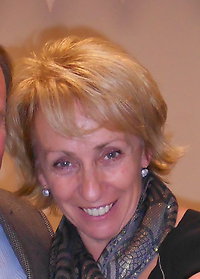 Diploma in counselling with the 'Regent Academy' in London (accredited by ODLQC)

Diploma in Advanced Counselling Skills

I am in the UK Directory of Counselling and Psychotherapy

I am on the register as an Associate Member of the 'Associated Stress Consultants'.

I am also a registered counsellor on the CCC Register (Code of conduct and Complaints).

Psychosexual Therapy Course at The Tavistock in London

Areas of Specialism are Relationship and Marital Issues

Personal Approach

How does counselling work ?

First and foremost, I will give you the chance to be heard, I will give you all the time you need to talk, sob, shout or just think. It's an opportunity to look at the problem in a different way with someone who'll respect and encourage your opinions and decisions.

When is the right time ?

Far too many couples leave counselling until it's too late. By the time of their first appointment, years of bitterness and resentment have built up and the fear of being hurt blocks out any chance of change.

How does counseling help?

When a counseling relationship is working well, clients experience new insights into their situations, clearer thinking, increased energy, better understanding of their feelings and needs, release of troubling emotions that have held them back or been confusing, and a greater sense of wholeness and peace within themselves. Therapy is a process, and a working partnership develops between client and therapist. Therapy is not always comfortable or straightforward as difficult emotions and ways of being often have to be sorted through in order for new energy and change to appear. Clients should feel comfortable with their therapist and be able to ask about whatever is on their mind regarding the process. In spite of the uncomfortable emotions experienced, clients I have worked with feel that the temporary pain of the working through process is well worth leaving behind the continual pain of living the way they had previously.

Is what I say confidential?

Yes. All client-therapist conversations are private and confidential. It is also confidential information that a person is meeting with a counselor.